CULTUS
VINI
We understand wine as a work of art, from the earth to the glass
We understand wine as a work of art, from the earth to the glass
DIVINE TEMPTATION
From the hands and passion of Dionysus, wine was born, the broth of Gods and Heroes.
The gift that he left us is kept in Ontañón. He succumbs to the temptation to enjoy it, feel it and share it with the same passion that its creator felt.
TASTING ROOM EN EL TEMPLO DEL VINO, LOGROÑO, LA RIOJA (EN)
Ontañón Familia will not offer visits from the 6th to the 21st (both included).
The God of Wine and the Mythological Heroes will continue to take care of the magical elixir and the hosts of the Temple of Wine recommend you to continue enjoying this wonderful drink.
Thank you
18€
Booking now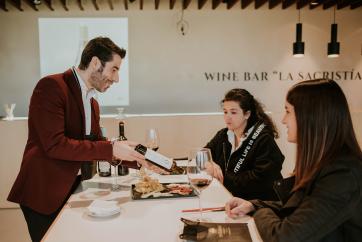 Novedad
The Initiative Trip - Spanish
Thought for: All those who want to enter the wine in a stimulating and fun way. An experience in the winery to know from within the magic of wine and find out if you are worthy of it. And if you are already a wine master, in this initiatory journey you will test your knowledge of wine, do you dare? Live with us the rite of initiation in this visit to such a particular winery, put your senses to the test and have fun trying different ones, but all equally delicious.
40€
Booking now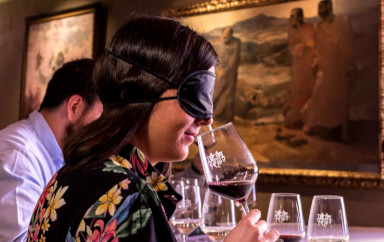 The origin of Ontañón - Spanish
Designed for: So that all the faithful to Ontañón can enjoy the land where the Ontañón wines are born. The most exclusive visit, a fascinating trip visiting the vineyards of Bodegas Ontañón in the Sierra de Yerga. They will know centenary vineyards, as well as incredible locations at the limit of cultivation in Rioja, without forgetting the winery that was the origin of the Pérez Cuevas family
140€
Booking now