CULTUS
VINI
We understand wine as a work of art, from the earth to the glass
We understand wine as a work of art, from the earth to the glass
DIVINE TEMPTATION
From the hands and passion of Dionysus, wine was born, the broth of Gods and Heroes.
The gift that he left us is kept in Ontañón. He succumbs to the temptation to enjoy it, feel it and share it with the same passion that its creator felt.
Wine Bar "LA SACRISTÍA"- Spanish
Wine Bar
Free
Booking now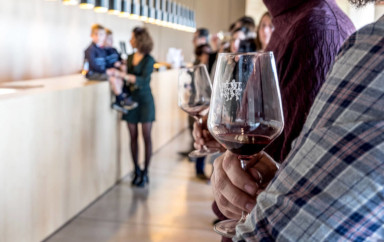 WINE BAR "LA SACRISTÍA"
If you feel like tasting our wines, feel free to make your reservation if you wish, and come visit us.
The first wine is on us, and if you come with your children, they will be able to enjoy our « mosto » or unfermented grape juice. Also a delicious treat!!
This option doesn't include any type of tour through the winery.
Free
Booking now